Detecting hydrogen content in metals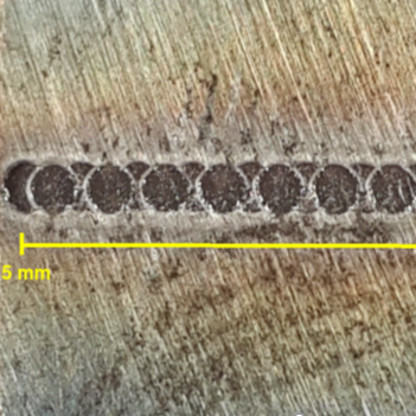 Measuring hydrogen content using LIBS technology.
Project contacts

Íslenska
This project consists of developing a method for measuring hydrogen content in metals and alloys. Hydrogen creeps into steel, for example, during alloy processing and can cause embrittlement and fractures. The measuring method is based on the detection of the characteristic light radiation emitted by hydrogen atoms. The hydrogen atoms are brought to a state of plasma by exciting them with high-energy laser pulses directed at the surface of the material being measured.

Measuring the hydrogen content in metals and alloys has so far required extracting a sample from the material in question and submitting it to time consuming and costly analysis procedures. The proposed measurement method expands on the concept of laser-induced breakdown spectroscopy (LIBS) technology. The Innovation Center Iceland and DT-Equipment have worked on the development of LIBS technology for some time for its use in Aluminum processing.
Duration: 2016 - 2019
Role in the project
Project management and technical implementation.
Project partners
DT-Equipment (IS)
The University of Iceland (IS)
Stálsmiðjan Framtak (IS)
Acknowledgements
This project has received funding from the Icelandic Technology Development Fund.