ExploGuard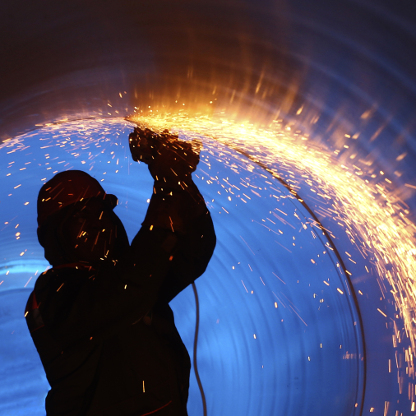 Explosive welded corrosion resistant clad materials for geothermal plants.
Project contacts

Íslenska
Equipment used to harness geothermal energy typically has to operate in harsh conditions including extreme heat, high pressure, and corrosive gases. ExploGuard's goal is to develop a new method to harness geothermal energy using explosive welding to create corrosion resistant clad materials for geothermal plants.
The expertise in geothermal energy and partnership with industry, in addition to the facilities possessed by Innovation Center Iceland are of central importance in this project. Through the collaboration with the Innovation Center Iceland, international and local partners have an opportunity to develop new technologies for the geothermal energy industry that improve the reliability and durability of geothermal equipment.
Project duration: 2014 - 2018
Role in project
Selection of the clad systems for geothermal application.
Analysis of the corrosion mechanism for the explosive welded clad systems.
Project partners
University Research Centre –  Warsaw University of Technology (PL)
EXPLOMET High-Energy Techniques Works (PL)
IMR SAS Institute of Materials Research of Slovak Academy of Sciences (SK)
Acknowledgements
This project has received funding from the Icelandic Technology Development Fund, Poland's National Centre for Research and Development, and the Slovak Academy of Sciences.



The project is implemented within the framework of the international program M-Era.Net, Call 2013.