OptiCast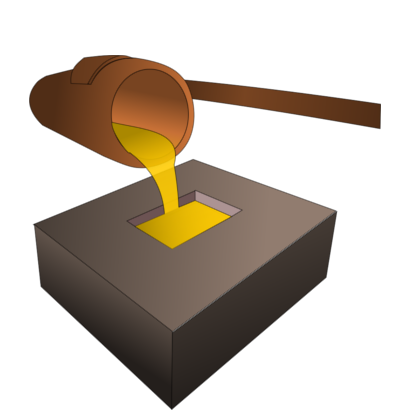 Íslenska
This project provides a more environmentally friendly and cost-effective method to produce wear resistant cast iron than current casting technologies can provide. Cast iron produced by this method is recyclable and it has an enhanced wear resistance while still providing the softness required to machine the material, thus creating a more flexible product in a one-step process. This contributes greatly towards an increased lifetime of machined products with a reduction in heavy metal usage in mining (aggregate production) and recycling industries. As a consequence, the process is competitive in a wide range of industries. It also contributes towards a range of EU environmental policies including end of life regulation, using only a minimal fraction of the rare and heavy metals that current methods use.
Duration: 2011 - 2013
Role in the project
Technical coordination.
Chemical selection and chemical processes.
Materials testing and characterization.
Project partners
Málmsteypa Þorgríms Jónssonar ehf. (IS)
Simtech Systems Inc. (FI)
E. E. Ingleton Engineering Ltd. (UK)
Fura ehf. (IS)
The UK Health & Environment Research Institute Ltd. (UK)
Publications
See the project's website:
http://www.opticast.is/index.php/reports/
A summary of the final project report can be found at:
https://cordis.europa.eu/result/rcn/140785_en.html
Acknowledgements
This project has received funding from the European Union's Seventh Framework Programme for research, technological development, and demonstration.